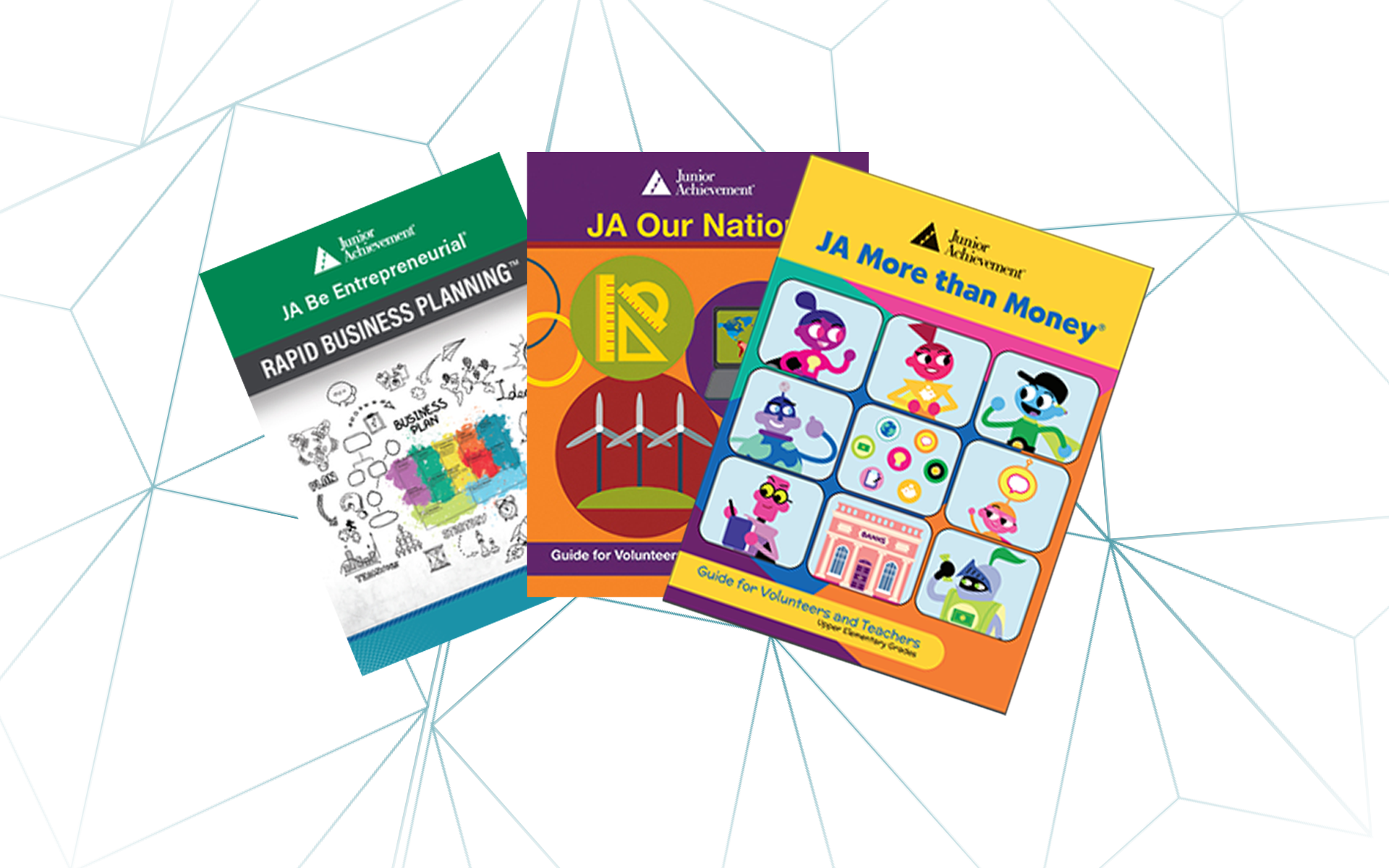 JA Programs
All JA curriculum is listed below. If desired, you can filter by first selecting a grade level, then a pathway.
Learn How You Can Volunteer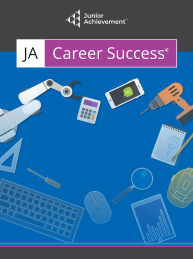 Classroom Based
After School
Virtual
JA Career Success is an engaging and comprehensive learning experience that introduces high school students to the workplace. As interns, students participate in realistic work experiences in multiple departments of a fictional company, Orbit Boom. The learning experience teaches soft skills and business best practices in the context of scenarios and assignments. The learning experience consists of seven 45-minute sessions and 10 optional sessions. (Grades 9-12)
Education Level: High School
Work Readiness
High Work Readiness
Financial Literacy
Moderate Financial Literacy
Entrepreneurship
Moderate Entrepreneurship
Learn More About JA Career Success®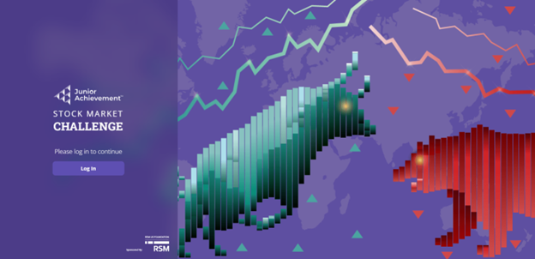 Classroom Based
After School
JA Capstone
Virtual
JA Stock Market Challenge is a live simulation where students take what they learned in the classroom, through the JA Take Stock in your Future curriculum, and apply it to the real world. JA Areas facilitate fast-paced competitions based on a fictional marketplace. Students can compete in teams or individually, in person or remotely.
Education Level: High School
Financial Literacy
High Financial Literacy
Work Readiness
Moderate Work Readiness
Entrepreneurship
Minimal Entrepreneurship
Learn More About JA Stock Market Challenge®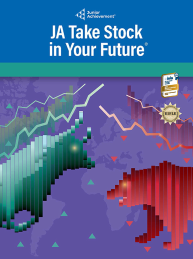 Classroom Based
After School
Virtual
Through JA Take Stock in Your Future, students discover the benefits and challenges of investing in the stock market as part of a broader, long-term investment strategy and the risks and rewards of trading. (grades 9-12) The program includes five 45- minute sessions, with additional extended learning activities and optional digital assets offered throughout, including an optional online or site-based JA Stock Market Challenge competition.
Education Level: High School
Financial Literacy
High Financial Literacy
Work Readiness
Moderate Work Readiness
Entrepreneurship
Minimal Entrepreneurship
Learn More About JA Take Stock in Your Future®